We are committed to serving our customers with trained personnel who possess skills in their respective fields. They are continually developed to become more professional and have strong character with high ethics, while demonstrating their best performance.
Our training center is located at the head office in Jakarta, equipped with classrooms customized to accommodate various training sessions based on their respective themes and attendee numbers. Additionally, we have an online learning platform that enables our frontline employees in all branches to access up-to-date knowledge from anywhere at their own flexible schedules.
We also have workshops for practical on-the-job training, tailored to reflect current real-world conditions in the field. The training materials are highly tailored to match the technological advancements of each product and implemented systems.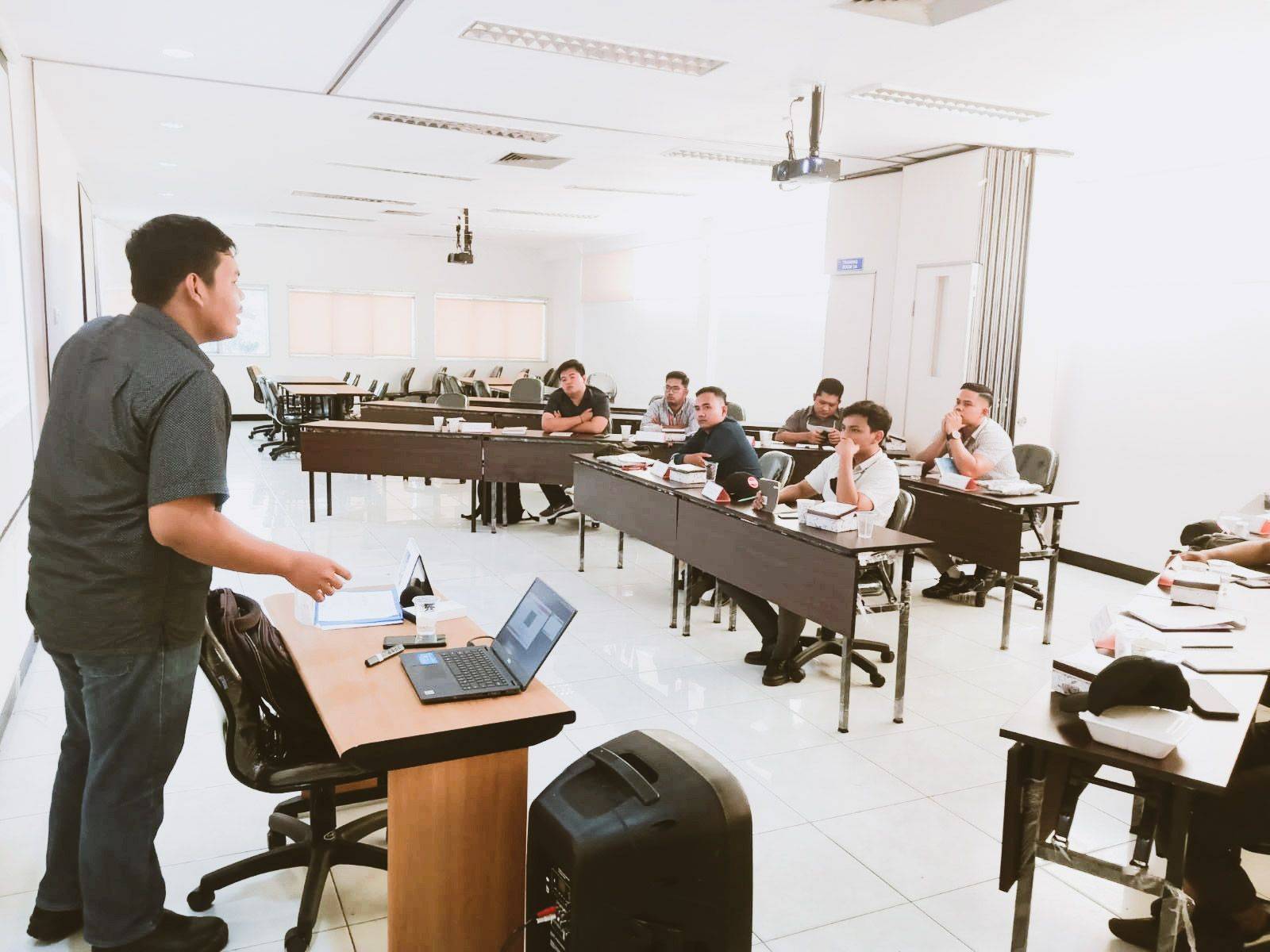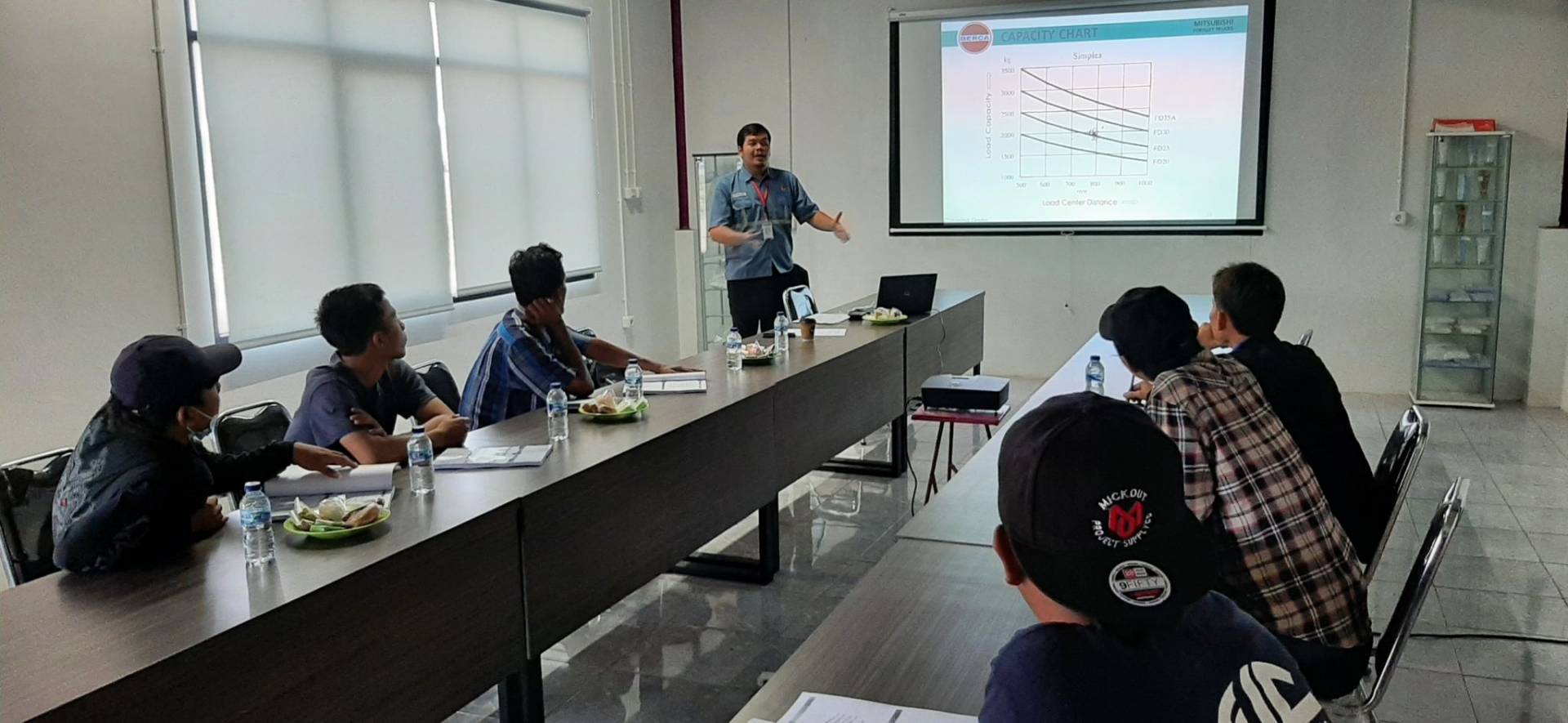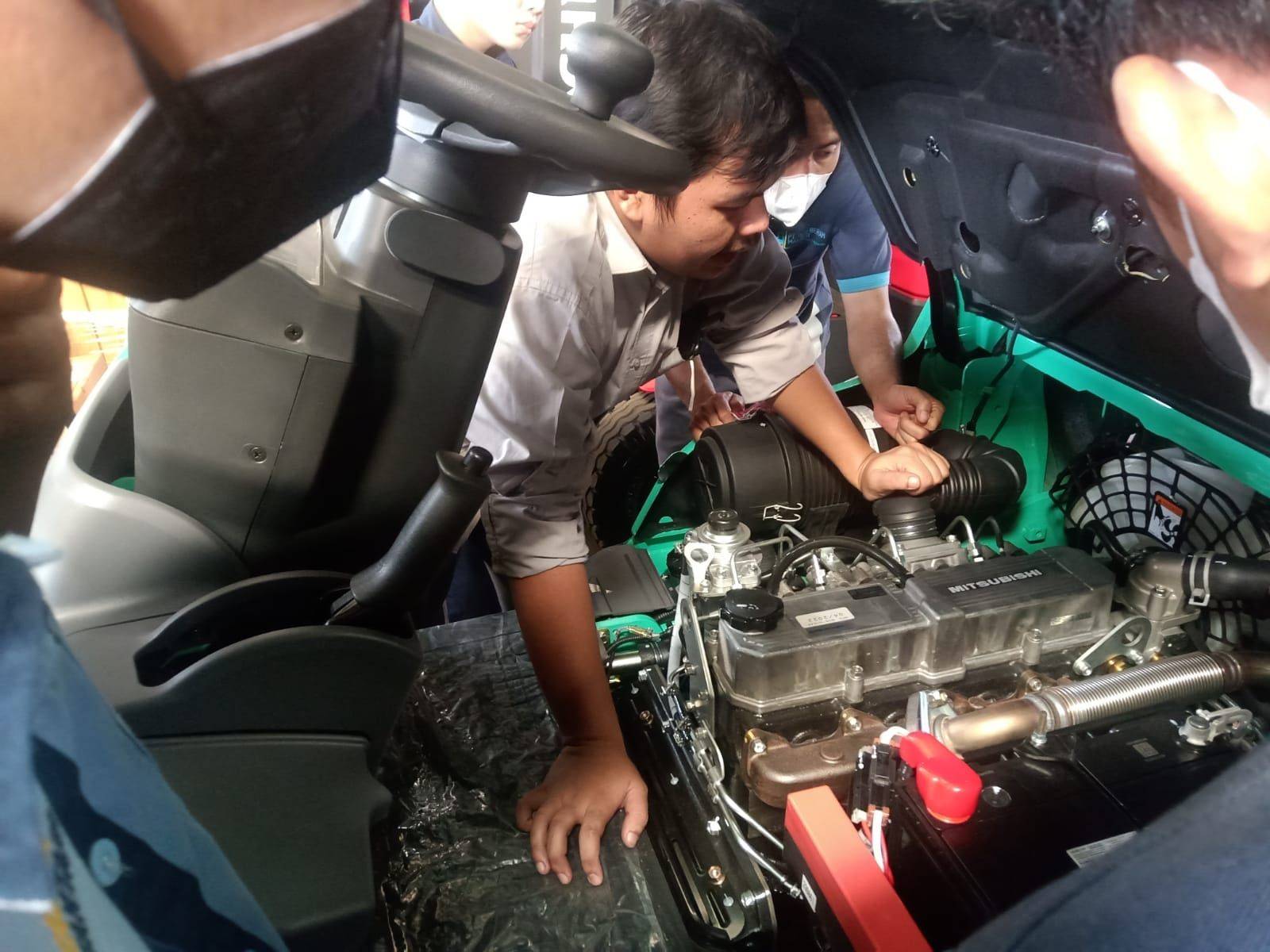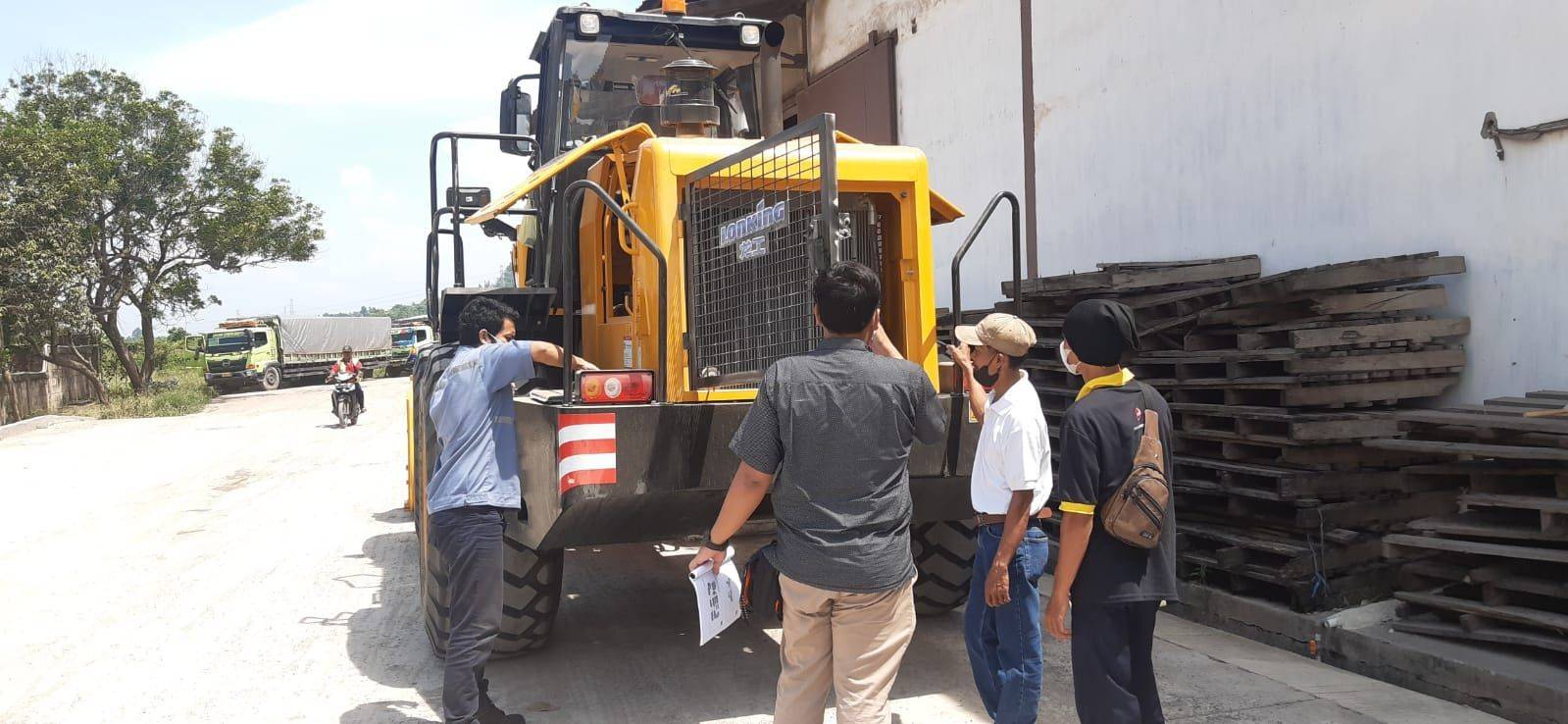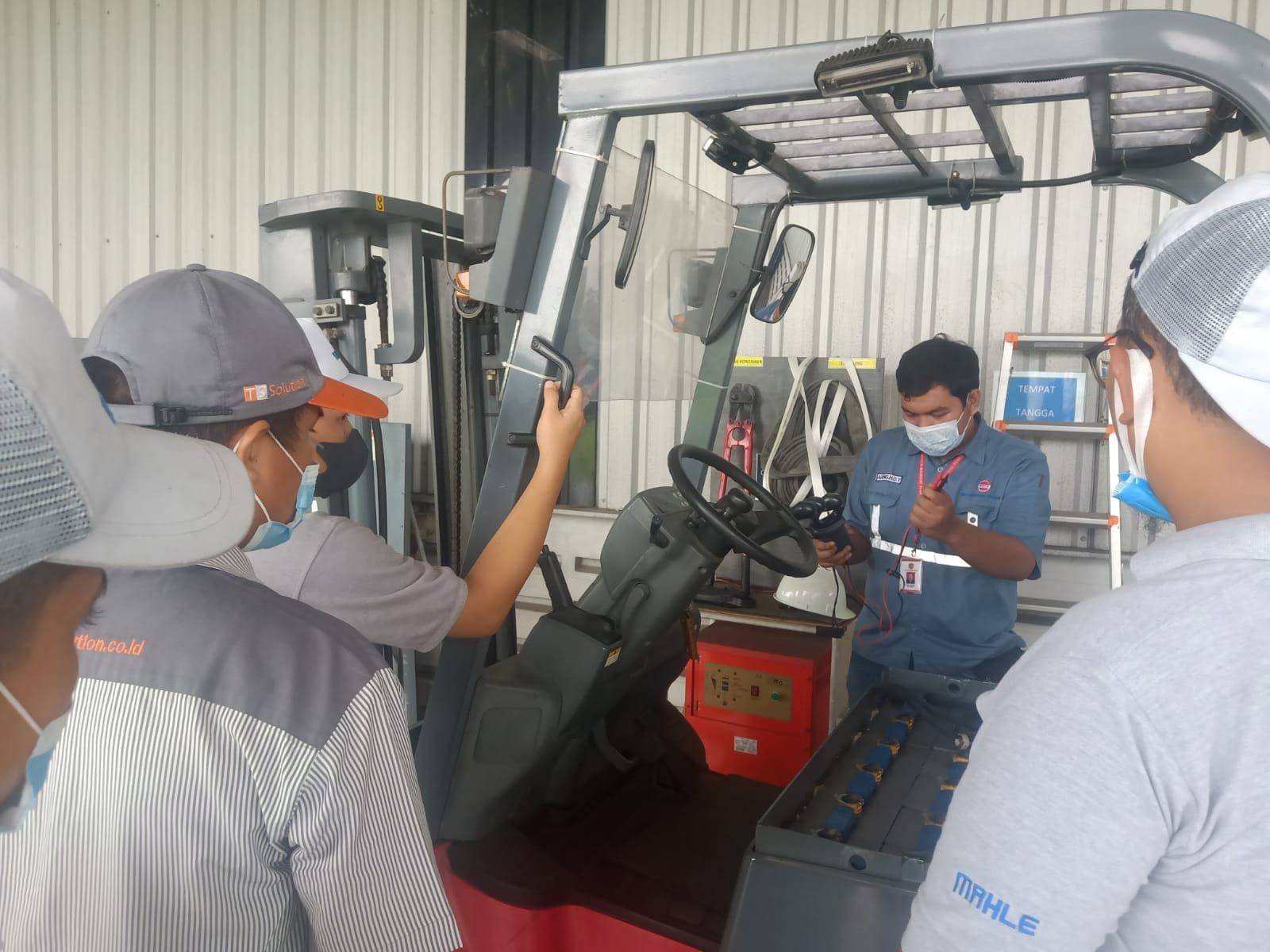 image-slider-with-thumbnail1.jpeg
image-slider-with-thumbnail2.jpeg
image-slider-with-thumbnail3.jpeg
image-slider-with-thumbnail4.jpeg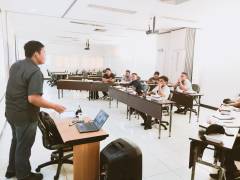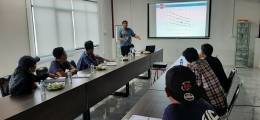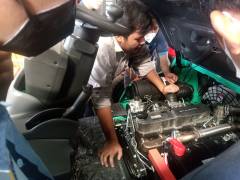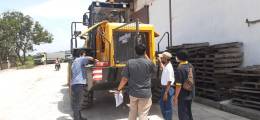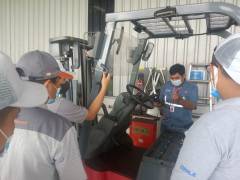 Berca Mandiri Perkasa always fully supports the efforts of its customers in performing maintenance and repairs on their heavy equipment in accordance with the operation and maintenance manual provided by the factory. We believe that with proper maintenance and operation of heavy equipment from Berca Mandiri Perkasa, the lifespan of the equipment will be extended, productivity will be increased, and unplanned breakdown costs will be reduced. Should you need any further information about our Training Program for customer training, please download the Training Center brochure below.
---
Customer Training Brochure.pdf
Download
As part of our commitment to serving our customers and staying at the forefront, providing training to our frontline staff has been a core objective since the company has established. They undergo continuous training programs from the beginning they join Berca Mandiri Perkasa, progressing all the way to managerial positions. Among the training programs available for our mechanics are, but not limited to:
Basic Training Program (SBP)
Intermediate Training Program (Troubleshooting, Overhaul, and Failure Analysis)
Advanced Training Program (Product Training, Presentation Skills, and Maintenance Management)
Management Series Training (SWOT Analysis, Leadership, High-Level Communication, Six Sigma Methodology)
We believe that these training initiatives empower our team and enable them to deliver top-notch service and expertise to our valued customers.
As part of our commitment to acquiring quality frontliners and as a part of their career progression, our Training Center conducts a rigorous selection process for every application from various departments for promotion to the next level, known as the 'grading test'.

The test materials vary depending on the level and section of their respective requests. This includes theoretical and practical tests, as well as troubleshooting assessments. Every participant who successfully passes the test will be able to demonstrate accountability for the competencies they have achieved.
In line with the Indonesian government's program to reduce unemployment by providing quality job opportunities to its citizens, Berca Mandiri Perkasa has initiated the 'Service Basic Program.' This program is dedicated to high school graduates, aiming to offer employment opportunities and quality training.
Our HRD team collaborates with several vocational high schools to conduct the recruitment process. Those who pass the selection will undergo a 12-month training program. The program curriculum includes, but is not limited to:
Basic technical skills training and Equipment operation and maintenance
Safety procedures and protocols
Troubleshooting and problem-solving techniques
Hands-on practical training on various equipment
Communication and teamwork skills Customer service and professionalism
Introduction to company policies and values
After completing the 8-week classroom training, the participants will proceed to the On-the-Job Training (OJT) phase, which spans 10 months.
Service development Program
As a continuation of the Service Basic Program, we offer the Service Development Program for mechanics who have passed several stages of grading tests and have shown potential for leadership roles in their respective departments. This program is dedicated to nurturing future leaders who will be responsible for leading their departments.
The program duration is 24 months, where participants will spend 3 months in a classroom setting for further training. The remaining 21 months will be dedicated to On-the-Job Training (OJT) within the service departments of their respective branch locations.
During the classroom-based training (3 months), the participants will receive advanced technical knowledge and leadership skills, including:
Advanced technical skills and specialized knowledge in their field
Leadership and management training
Problem-solving and decision-making techniques
Effective communication and team management
Customer relations and service excellence
Understanding business operations and strategies
Just like the development of potential leaders in the Service Department, we also provide a program called the "Part Development Program" (PDP). The PDP is designed for staff members working in the Spare Part Department who show potential for growth and advancement within the organization.
To be eligible for the Part Development Program, staff members from the Spare Part Department will undergo a selection process that includes tests and assessments. Those who successfully pass the selection criteria will have the opportunity to participate in the PDP.
During the classroom-based training (3 months), the participants will receive advanced technical knowledge and leadership skills prior to undergo OJT for 21 months , including:
Inventory management and control
Supplier and vendor relations
Quality control and assurance
Spare parts identification and categorization
Warehouse management and logistics
Customer service and support
Throughout the Part Development Program, participants will receive specialized training and hands-on experience to equip them with the necessary expertise to excel in their roles and prepare them for potential leadership positions within the Spare Part Department.